There's no denying the popularity of the 2017 Ford Escape near Prineville: According to DurhamRegion.com, this capable SUV accounted for about one-third of vehicle sales for most of North America.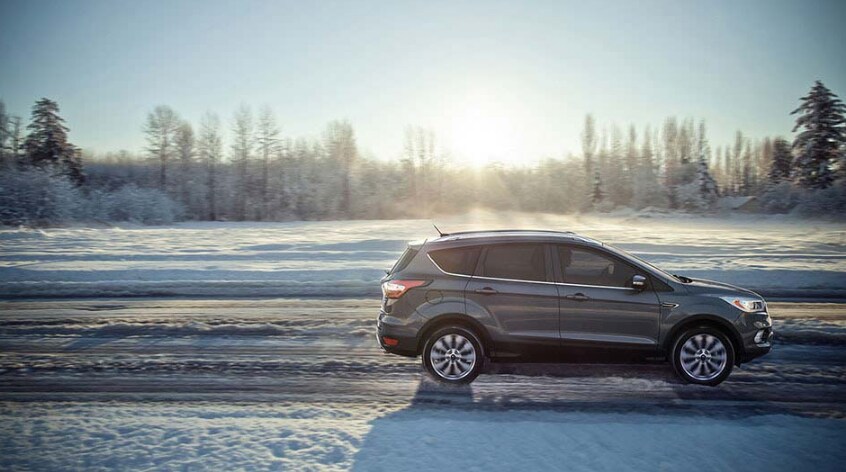 The introduction of the 2017 Ford Escape around Prineville is not just meant to continue the venerated automaker's winning streak. With plans of increasing its already impressive sales numbers by 40% in 2020, Ford sees the latest Escape as a linchpin to achieving this goal.
But with so many SUVs on the market, how can a vehicle like the 2017 Ford Escape near Prineville stand out? Ford's calling card has always been engineering prowess, and this year's Ford Escape lives up to the reputation with improved fuel efficiency and technological advances.
Auto Stop-Start Technology
Yes, fuel prices are at an all-time low, but car owners know that the cost of keeping the gas tank full adds up over time. If you own larger vehicles such as an SUV, you can expect to spend even more on fuel. Knowing this, Ford equipped the 2017 Escape with Auto Stop-Start technology that helps increase gas mileage during city drives. When your car idles at a stoplight, for example, the engine will automatically turn off to save on fuel. When you step on the accelerator or lift your foot off the brake, the engine seamlessly kicks into gear. Fuel-conscious drivers would do well to ask Ford dealers around Prineville about the 2017 Escape.
Curve and Torque Vectoring Control
A novel technology that automatically senses if you're going too fast while rounding a curve graces the 2017 Escape. The system automatically throttles your speed or engages the anti-lock braking, thereby preventing mishaps for the driver. Standard Torque Vectoring Control, on the other hand, detects which wheels have the most traction and transfers torque to them to prevent understeering.
Hands-Free, Foot-Activated Liftgate
Getting groceries is a big enough chore on its own, but after scouring aisle after aisle, you now have to load all your purchases into your car. The problem? You're all alone and there's no one to open the rear hatch for you. With the 2017 Ford Escape, this isn't a problem: just kick your foot under the bumper and the liftgate opens automatically.
Test Drive the 2017 Ford Escape around Prineville
Think the 2017 Ford Escape is right for you? Then simply visit a Ford dealership serving Prineville, Oregon to request a test drive.
Sources:
2017 ESCAPE, ford.com
2017 FORD ESCAPE SE SPORT REVIEW, auto123.com