The Ford GT is not just one of the most exciting cars on the market; it is also one of the most impressive and astounding road-legal vehicles ever produced. Interest in the 2019 Ford GT near Bend OR has been intense, and for many good reasons.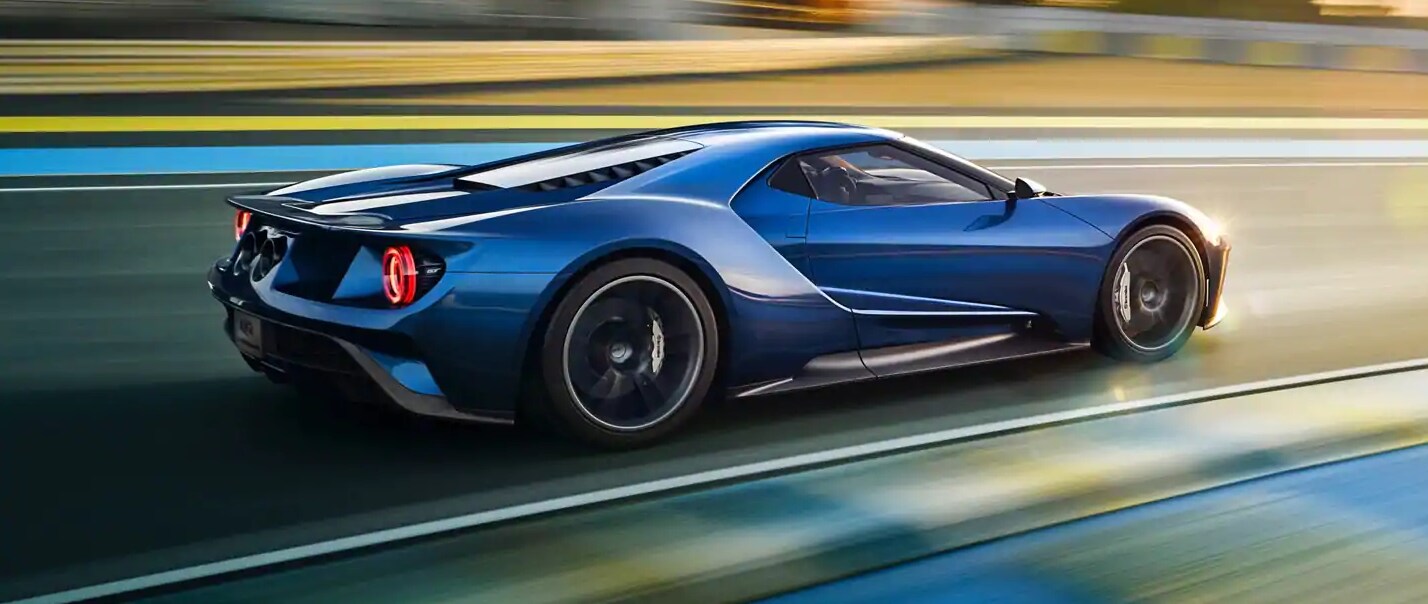 The Latest in a Long Line of Uncompromising Cars
When Dan Gurney and A.J. Foyt drove the Ford GT40 to an overall win at Le Mans in 1967, they brought closure to a long-running saga. Henry Ford II had become determined to win the 24-hour race on his own after a fallout with Enzo Ferrari left him unable to purchase the legendary Italian sports car maker.
Released to celebrate the fiftieth anniversary of that victory, the second-generation Ford GT was conceived as a full-fledged racing machine before all else. Test driving a 2019 Ford GT near Bend OR will reveal a car that feels more like an all-out Le Mans contender than any other production vehicle in history.
The Thrill of Driving a Car Built to Win
Most GT cars that compete at places such as Le Mans and Sebring begin life as relatively conventional, mass-produced sedans. Ford flipped this tradition on its head with the introduction of its second-generation GT, working backward from a race-ready prototype to arrive at the road-legal version.
As a result, the road-going Ford GT is unlike anything else on the market, much to the delight of owners. Some of the features that make it such a top performer include:
• Carbon fiber construction - like the fastest prototypes on the Circuit de la Sarthe at Le Mans, the Ford GT is based on a carbon fiber monocoque frame. The front and rear suspension systems bolt directly to this lightweight structure, enabling jaw-dropping rigidity and strength. Naturally enough, the body panels of the Ford GT are also made from hand-laid carbon fiber to lower the weight even more.
• Active aerodynamics - while GT cars entered in professional endurance races are normally required to have fixed wings and other aerodynamic elements, the production version of the Ford GT is not held back in this way. As with a few other supercars, the GT's rear wing automatically adjusts to provide more traction enhancing down-force or less drag, as appropriate.
• Plenty of power - anyone who has heard the sound of a 2019 Ford GT near Bend OR will have been impressed by its throatiness and growl. The 649-horsepower produced by the GT's twin-turbocharged EcoBoost V6 makes for one of the best power-to-weight ratios ever seen in a production car. Combined with its low center of gravity and advanced aerodynamics, this has helped the GT secure many class track records around the country. An upgraded Ford GT even hit 300 miles per hour at the end of a mile-long run in March of 2019.
A Car That Has Already Earned a Place in History
Head to a Bend OR Ford dealer and it will become clear that the manufacturer is rightfully proud of the GT. Ford fans everywhere have become enamored with this spectacular car. Few vehicles in history have so successfully translated the greatness of professional endurance racing to public roads. For more information on this incredible car, contact Subaru of Bend or stop by to see it in person!