Ford is well known for its heavy-duty pickup trucks but even those who are already ardent fans of the F-150 line have some pleasant surprises in store for them in the upcoming year. The 2020 F-150 near Prineville OR has a new look, but that's certainly not all it has. It also features upgraded hardware and capabilities, plenty of new gadgets, a smart cabin, and more. This article will outline some of the changes that drivers can expect to see with the 2020 line.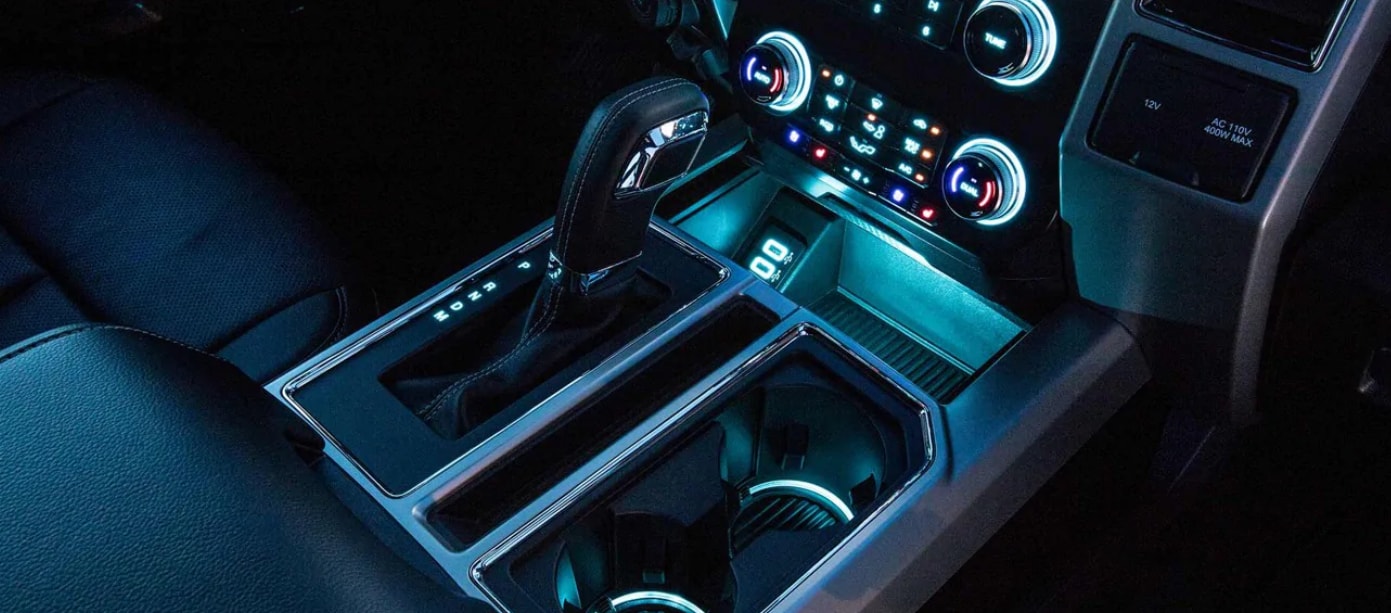 Engine Upgrades
The F-150 line's 6.2L V8 gas engines will not be changed for the 2020 model, but next year's Super Duty line will sport a brand-new, 7.3L gas V8 engine. Drivers can expect the new engine to be just as reliable as previous models, since it features a cast-iron block and pushrods, keeping maintenance simple and offering superior reliability.
The 6.7L V8 diesel F-150 will receive an update for the 2020 year as well. Ford has improved upon its fuel injection system and turbocharger and has strengthened various other internal components. The result of these tweaks is more power and torque, more efficient combustion, and less engine noise.
Transmission Upgrades
The old 6-speed automatic transmission has been replaced by a heavy-duty 10-speed transmission for the upcoming model year. Although the transmission is 3.5 pounds heavier than the 6-speed unit featured in this year's model, it is the same size and offers a wider spread of ratios. Plus, the new 10-speed transmission offers more power take-off, making it easier to use snowplows and generators when necessary.
Towing Capacity
Ford has yet to offer detailed figures regarding the towing capacity for the 2020 F-150 near Prineville OR, but representatives have stated that the new F-Series Super Duty will have higher payload ratings and a higher tow capacity for conventional, fifth wheel, and gooseneck towing than ever before. No matter what they plan to use their trucks for, drivers are sure to be in for a pleasant surprise.
Exterior Trim Upgrades
The new Super Duty will have a slightly different look than its predecessors. It will feature a newly redesigned grille, plus a new headlight and fascia design.
Cabin Upgrades
Next year's F-Series Super Duty has received a few cabin upgrades. For one thing, it will come with 4G LTE Wi-Fi with a 10-device connection capacity. It will also feature the new Type C USB ports and wireless device charging.
The extent of what drivers should expect in terms of other cabin upgrades depends on what trim they choose. The top-of-the-line Limited trim has gained coarse ash and brushed aluminum accents, leather upholstery, and a simulated suede headliner. Although the cabin upgrades to the Lariat and Platinum trims are less extensive, they will still offer some worthwhile changes.
Tech Upgrades
In addition to the new 4G LTE Wi-Fi, all trim levels of the 2020 Super Duty will offer Pro Trailer Backup Assist. Drivers can already find this advanced safety feature in lighter-duty F-150s. The technologically advanced driver-assist program can remember settings for up to 10 different rigs.
The 2020 Super Duty will also feature an available Blind Spot Information System (BLIS). The BLIS system signals drivers via their outside mirrors when other vehicles are detected in their blind spots, providing coverage for both the trucks themselves and trailers. The BLIS system also features Cross-Traffic Alerts for the trucks only, which will notify drivers when vehicles are passing behind the truck while backing up.
Pre-Collision Assist systems will also be available on the new Super Duty trucks. These systems can detect potential frontal collisions, alert drivers via a flashing warning on their windshields and alert sounds, and pre-charge brakes to provide full responsiveness. Additionally, if a collision is imminent and the driver does not take action, the truck will apply the brakes automatically.
Optional 360-degree cameras will be available as well on the 2020 Super Duty F-Series trucks. These high-def cameras are designed to operate when vehicles are moving 6 mph or slower, making it easier to see around obstacles while pulling out of parking spaces. This feature also makes it easier to back into parking spots. Customers can place their own rear trailer cameras on their trailers and hook them into the trucks' existing systems, making it easier than ever to park while towing large loads.
Safety and Security
Like the 2019 F-Series trucks, the 2020 Super Duty line will prioritize driver and passenger safety. 2020 model trucks will come with anti-lock brakes, front, side, and overhead airbags, seatbelt pre-tensioners, daytime running lights, integrated turn signal mirrors, traction control, and stability control.
Stability control is designed to sense when a driver has exceeded his or her truck's handling limits. When this is the case, the stability control feature automatically reduces engine power or applies the brakes to ensure the driver does not lose control.
The F-150's security system is also quite impressive. Drivers can disable their ignitions remotely to prevent potential thieves from starting the engine without the original key from the manufacturer. This makes it easy to keep Ford F-150 trucks secure.
The Bottom Line
There are a variety of good reasons that Ford's F-Series trucks have a decades-long history of topping the charts when it comes to driver satisfaction. A combination of impressive power and towing capacity, ease of driving, and available features have all contributed to the line's popularity in the past and can be expected to continue doing so into the future. Those who have yet to make the switch to the Ford F-Series trucks have chosen a good time to learn about them.
While plenty of changes are expected in the 2020 F-150 near Prineville OR is released, drivers can also expect the same industry-leading dedication that has made the line so popular in decades past. Those who aren't sure which F-Series Ford truck will best suit their needs should call or stop by TS&S Ford to speak with a sales representative regarding the current options. We can keep you up to date on announcements from America's most popular automaker about the bright future of their F-Series trucks.