Our
Automotive Repair Shop in Madras OR
is still open and encourage drivers to stick to their maintenance schedule. At TS&S we are following the CDC guidelines and recommendations on how to prevent the spread of the virus. 
Automotive Repair Shop in Madras OR: Safety & Service
Our customers and staff are our first priority and we value their health and safety. We are taking extra precautions to maintain a healthy and sanitary workplace as we continue to meet the service and maintenance needs of our customers. Our schedule has been adjusted to ensure that we reduce the risk of spreading the virus and to continue to efficiently serve our customers. The schedule changes are to allow our customers to remain on schedule with their vehicle's maintenance and servicing schedule. We understand the importance of the maintenance and service timeline to ensure your vehicle performs as intended.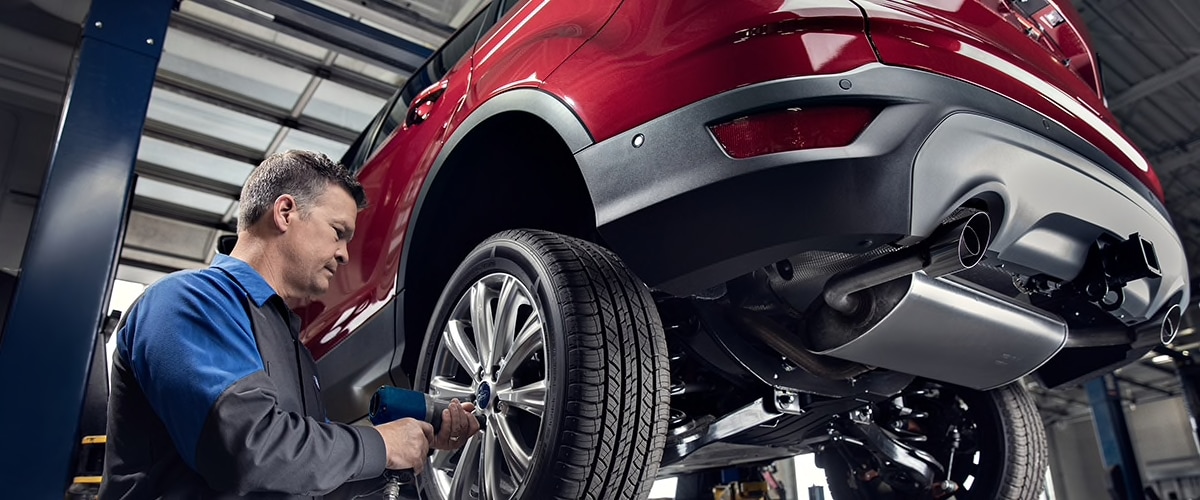 Our Automotive Repair Shop in Madras OR is open Monday - Friday from 8:00am - 7:00pm, Saturday from 9:00am - 6:00pm, and Sunday from 11:00am - 5:00pm. Bring your vehicle in for an oil change, tire rotation, major repairs, routine maintenance or for general service advice on brakes, tires or battery care. Even with the COVID-19 virus concerns, we can't stress enough on the importance of sticking to your vehicle's maintenance timeline to guarantee that it continues to display premium performance. It does not matter which make or model vehicle you own we our service technicians have received advanced training are certified to service all vehicles.
Schedule your vehicle's maintenance service appointments by going to our website. If you are unsure of your vehicle's maintenance schedule you can go online and enter your make, model, and year for a customized service schedule for your vehicle. Our certified Ford technicians are prepared to service your vehicles in a safe and healthy environment following the CDC guidelines at our Automotive Repair Shop in Madras OR.
At TS&S we are also offering service specials during this challenging time, when you buy four select tires you get a $130 rebate by mail when you use the Ford Service Credit Card. Get a $70 rebate by mail when you buy four select tires (Goodyear, Dunlop, Michelin, Hankook, Continental, Pirelli, Bridgestone, Firestone, Yokohama, Toyo, and Nitto). Earn a $25 rebate by mail when you use the Ford Service Credit Card on a qualifying purchase of $250 or more before taxes.
At TS&S Ford we are proud to be the largest repair shop in Madras. We are a one stop dealership, providing financing, service, and maintenance. We also use authentic parts and start of the art equipment. We are still open, and our team is ready to you assist you with your vehicle's maintenance schedule appointments, servicing your vehicle, parts and answer any questions you may have. We will continue to monitor updates from the state health authorities and the DCD to ensure we are doing the ultimate job at preenting and germ-free environment.