In 2017 the first all-new Super Duty was introduced since 1998, and now, an entirely new type of redesign is going on with the 2020 Ford Super Duty in central OR. The team at our central OR Ford dealer is proud to show off the latest model of this truck to our customers and highlight all that's new and spectacular about this particular model.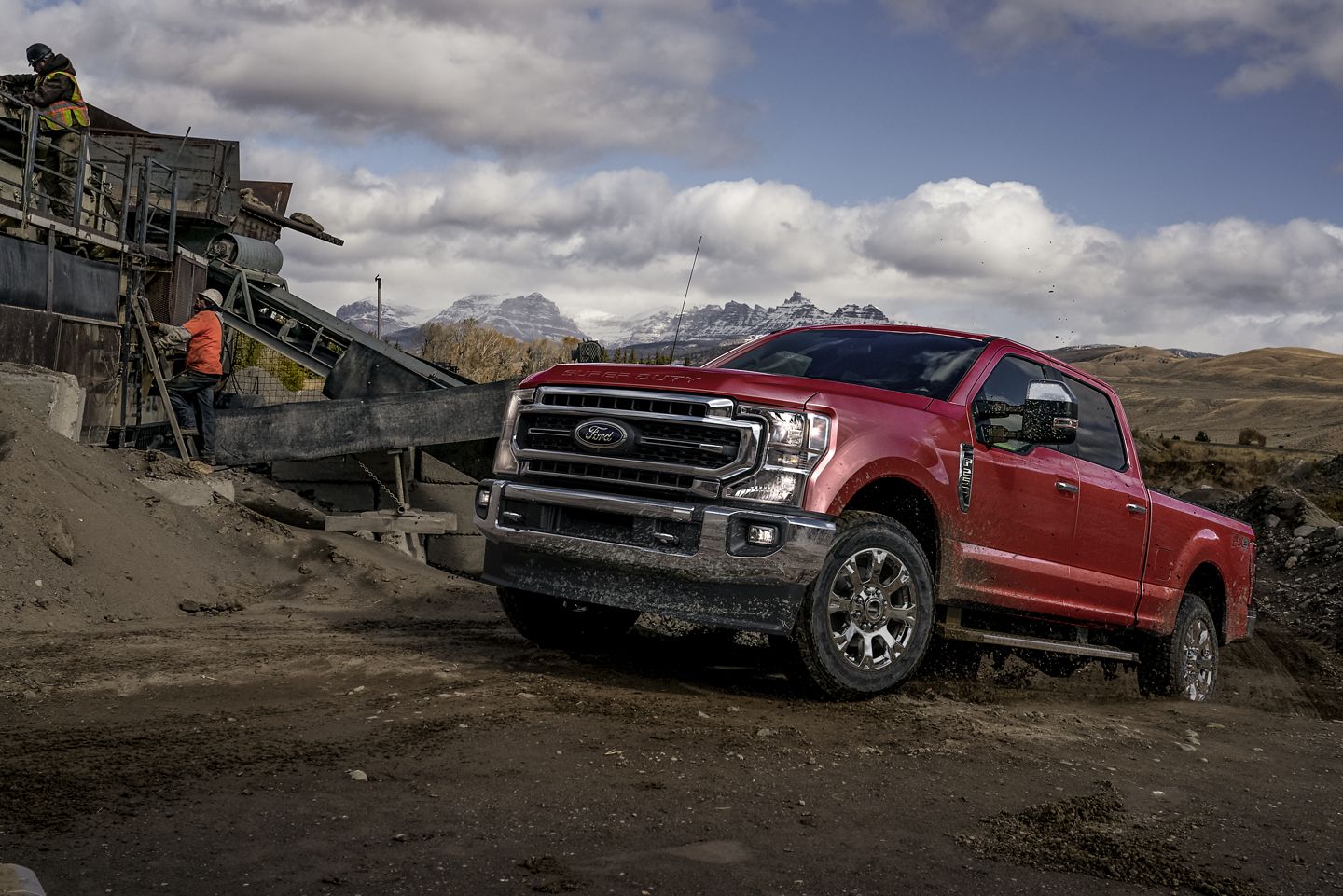 An Increase in Powertrain Choices
Some of the biggest news released about the 2020 Ford Super Duty in central OR included the fact that it's now going to offer two different gas-powered, V-8 engines. This is being offered alongside the standard 6.2-liter V-8, which is unchanged from last year's model. Drivers will also get to choose the 7.3-liter V-8 with the 2020 model.
Ford has claimed that the 7.3-liter V-8 is going to be the most powerful in its class. Also, the availability of this engine marks a return to the pushrod V-8 to the Ford brand of vehicles. However, since it is featuring a cast-iron block, this doesn't mean the big-block Mustang is going to be making a comeback any time soon.
Other features to go along with the 7.3 engine option include cross-bolted main bearings, port fuel injection, and variable valve timing. All these features have helped to simplify maintenance while maximizing reliability.
Safety, Tech, and More
When it comes to heavy-duty trucks, for most, the sought-after features include the torque ratings and towing capacities. However, that's not all there is to marvel about these impressive vehicles.
Another area that is definitely newsworthy is the luxurious cabin and the high-tech options provided. The 2020 Ford Super Duty in central OR has been outfitted with all-new driver assistance technology, updated interior features, and upgraded infotainment options.
While assistive technology isn't new to the Ford Super Duty in central OR, there has been a new feature added to the lineup - Pro Trailer Backup Assist. This impressive system helps a driver hook up various trailers by assisting them in controlling the steering and using a camera system to provide additional guidance.
All of the trim levels also include 4G LTE connection, along with a mobile hotspot that can connect to as many as 10 devices. Other tech features include USB-C ports and wireless charging.
The Exterior
The revisions made to the exterior of the 2020 Super Duty are milder than other updates that have been made. For example, the front end has been slightly revamped, featuring an updated set of LED headlights, as well as an all-new front bumper.
The rear of the truck has also received a refresh, with the addition of new taillights, a new tailgate, and a new bumper.
When shopping for any type of truck, there's no question that drivers should consider the 2020 Ford Super Duty. For those who are ready to experience what it has to offer and see the truck up close and personal, come visit us at TS&S Ford Madras. Our team will be happy to answer any questions or let you take it out on the road.