In a Ford dealership near Prineville OR, there are several trucks that truly stand out from others due to their performance, power, and capability. They are also immensely popular among drivers for their ability to adapt and thrive in all kinds of terrains and seasons. The following are three of the best trucks you can find in today's market.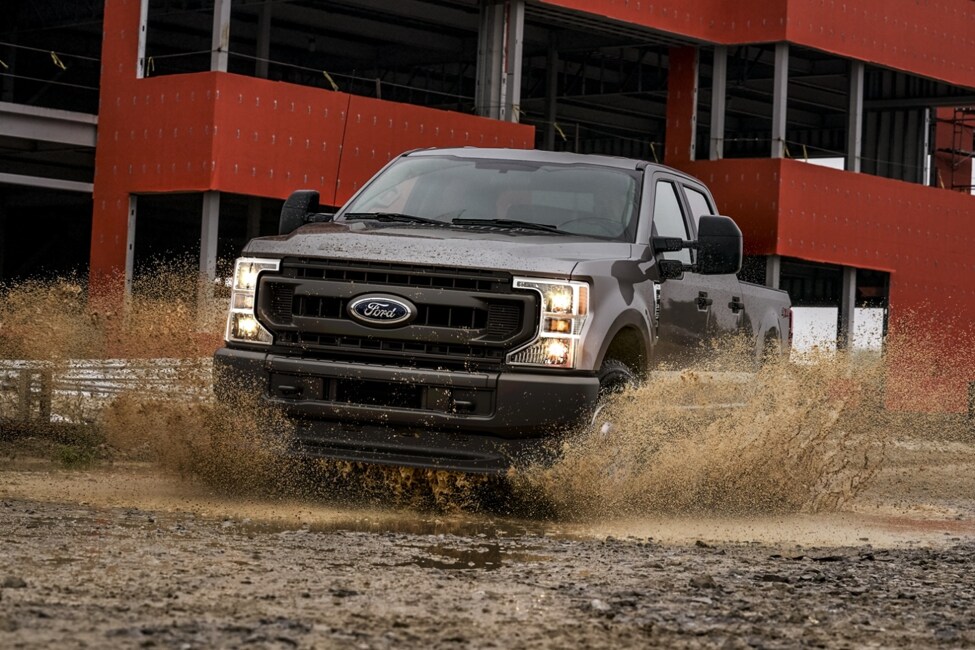 Ford Ranger
Available in three trim levels (XL, XLT, Lariat), the Ford Ranger will cost you starting from $24,300 and up to $32,390. This truck sports one type of engine for all trims, which is the turbocharged 2.3-liter four-cylinder EcoBoost. This powerful engine can produce up to 270 HP and 310 lb-ft of torque, which beats nearly all of its rivals' base engine. You can move seamlessly with swift acceleration when you're driving this truck, even at higher speeds. Rely on the precise and easy-to-use 10-speed automatic transmission for whatever terrain you're trying to conquer. 
With 8.4 to 8.9 inches of ground clearance, the Ford Ranger can be your best friend in snowy roads. The Ranger also boasts one of the best fuel economies in its class, with an estimated 21 mpg in the city and 26 mpg on the highway for its standard rear-wheel drive. For the 4WD option, the Ranger earns 20 mpg in the city and 24 mpg on the highway. Four-wheel drive is a great feature to have as it keeps you moving in the snow, which is something you need to experience firsthand. Get a test drive for the 2019 Ford Ranger at a Ford dealership serving the Prineville OR area.
Ford F-150
The Ford F-150 comes in six trim levels: XL, XLT, Lariat, King Ranch, Platinum, Limited. If you live near Prineville OR, a Ford dealership serving the area can give you a sweet deal for this truck, with its MSRP starting at $29,200 and can be upgraded up to $62,855. There are options for everybody in this Ford truck model. The standard engine in the F-150 is the 325 HP twin-turbo V-6 that can be upgraded to the more powerful 375 HP version. 
It doesn't matter whether you're driving off the pavement or you're carrying a heavy tow, the F-150 will still give you a smooth ride. The all-wheel drive is an option you might want to have, especially if you live in a place subject to harsh winters like Oregon. This truck has a ground clearance of 8.6 to 9.4 inches, depending on the trim. This will also help you navigate through thick snow, as has been proven by a Ford dealership near Prineville OR. The F-150 has a pretty good fuel economy, rated at 19 mpg in the city and 25 mpg on the highway with its standard V6 engine.
Take a Good Look at Ford F-250 Super Duty in a Ford Dealership near Prineville OR
The F-250 is one of the 18 trim levels of Ford's Super Duty line. The F-250 itself comes in 6 trims (XL, XLT, Lariat, King Ranch, Platinum, and Limited), and the MSRP starts from $33,150 to $80,240. This is the truck you want for your wild outdoor adventures on a rugged off-road terrain. 
It comes in either 6.2L SOHC Gas V8 or the 6.7-liter turbodiesel V8 engine. Whichever you choose, the F-250 lacks no torque to tow or haul whatever you want. The 8.2 to 8.5 inches of ground clearance only makes this truck even more capable for off-road conditions. For a truck with a big V8, the fuel economy of the Ford F-250 is quite good at 14.6 mpg in city driving and 15.5 mpg on the highway.
All three of these trucks are equipped with FordPass Connect, a feature that enables them to connect to the internet and provide functions like Live Traffic information and Wi-Fi Hotspot. You can get more information about FordPass at a Ford dealership near Prineville OR. Our trucks are built Ford tough and winter ready. Come by TS&S Ford to see for yourself how these trucks handle the Oregon winter.