Regularly maintained vehicles are more reliable, more durable, and have higher resale value. When it's maintenance time for your vehicle, schedule the best
Madras auto service
at TS&S Ford.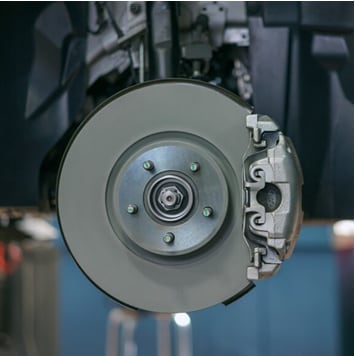 By following and staying current with your vehicle's recommended maintenance scheduleyou can increase your vehicle's life and keep it safely performing the way it should. Today's autos are more technologically advanced than ever. Oil changes aren't even as basic as they once were. Our professional Ford Service technicians are experts at knowing what your vehicle needs and when.
Madras Auto Service at TS&S Ford


There are situations that may cause you to come in for service, sooner. For example, driving on numerous short trips, or along mountaintrails, through dry or dusty conditions, following the use of ethanol fuel blends, or towing a trailer are all conditions that would advocate more frequent servicing.


What Madras auto servicecan you get at TS&S Ford? If you check your vehicle's handbook you'll find the recommended services and intervals, which can all be done in our Service Center at TS&S Ford. 
•
Battery service/replacement
•
Belt replacement (including timing belt)
•
Brake fluid flush & replacement
•
Brake inspection/repair
•
Cabin air filter replacement
•
Cooling system flush/inspection/repair
•
Engine diagnostic code scan
•
Inspection/repair of clutch system
•
Multi-point safety inspection
•
Steering & suspension inspection/repair
•
Tire sales & replacement
•
All fluids flush & replacement (transmission, power steering, front & rear differential)
Our techs belong to a network of more than 35,000 factory-trained Ford technicians across the country, who are ready to service your car, truck, or SUV. The same company that designed, engineered, and built your vehicle designed and developed the training our techs received. Basically, we have the equipment and techs to do the best job!


Whether you visit TS&S Ford for regular maintenance or an extensive repair, we're the Madras auto service you can trust with your Ford (or other manufacturer's vehicle). We use only certified OEM parts so you can have 100% confidence in the job done. We also offer warranties on parts and services for even more assurance you're getting a quality service.


TS&S Ford has the largest auto repair shop in the Madras area, which makes easier scheduling for you since we can get more done in less time. Whether you need simple maintenance such as battery replacement or tire rotation, or you need a major repair, our certified techs know what to do, when it'll be ready, and how much it costs.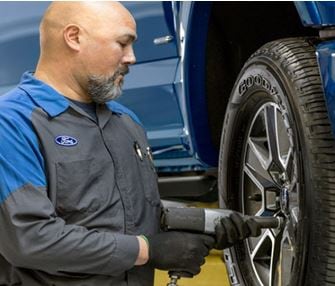 Don't forget about our Tire Center either! We have 16 excellent name brands, including the replacement tires for your vehicle. If you need tires, we've got you covered.
If you're getting a routine, quick service and plan to wait, we have a great waiting area with cable TV, free WiFi, and beverages. If the job's going to take longer, we have shuttle service to and from your home.


No matter what type of Madras auto service your car, truck, or SUV needs, TS&S Ford has the friendliest and most knowledgeable staff around. So get out that owner's manual or go online to see what maintenance your ride needs to keep it performing at its peak, and make your appointment today.