Alongside the newest Ford models and an outstanding selection of used cars, trucks, and SUVs, drivers from Madras and surrounding areas can count on our
auto service in central OR
at TS&S Ford for all your service needs.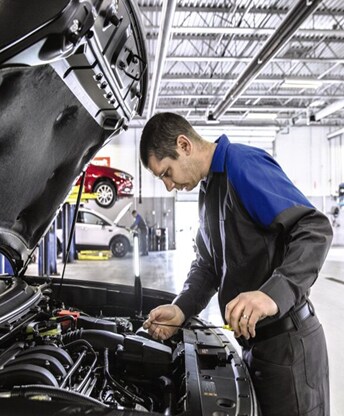 UsingTS&S Ford's Service Center, as opposed to a local auto body shop will always benefit you. Our service center can help you out with all your service, maintenance, collision, repair and part-related needs. We offer genuine Ford parts, a team of Ford certified technicians and easy online scheduling, but we are able to work on most makes and models. Our goal is to provide your vehicle with a level of care and attention that can't be topped by any competing auto service in central OR and Jefferson County. Additionally, we only use certified OEM (original equipment manufacturer) auto parts when we make repairs, meaning all our parts and accessories come directly from the manufacturer.That's how you know you can always rely on quality parts from TS&S Ford.
Our certified technicians are capable of completing virtually any service or maintenance your vehicle may need. While we specialize in Ford models, our technicians are trained in most other makes and models as well, including diesel. We have a trusted body shop and other local partners on call in case the repairs are too extensive for our techs to handle. Some services we offer include:


•
state inspection stickers
•
new tire or part installations
•
battery checks, installations and replacements
•
air-conditioning and heating system repairs 
•
cabin air filter replacements
You can always count on us to perform services right the first time, whether it's an oil change or a complex engine job. Our goal is to have zero comebacks. We can also help ensure you're sticking to the proper maintenance schedule to keep your vehicle running well for years to come. Whether you're waiting at the dealership or are prepared to pick up your vehicle another day, you can be confident knowing we will have it fixed as quickly and efficiently as possible. If your battery is showing signs of failure or your tires don't hold the road like they used to, it's time to visit TS&S Ford, your best bet for auto service in central OR.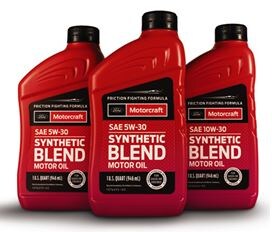 In addition to outstanding service, we also offer parts and service specials to thank our loyal customers and to encourage new customers to visit us. You can always find the latest specials on our service specials page. Don't hesitate to call us if you have any questions! 
Schedule your next service appointment by calling us or by visiting our service scheduler page. It takes less than two minutes to schedule your service online and you never have to wait on hold! Our online calendar is kept up to date, so you always know you're getting the soonest appointment slot.


Choosing TS&S Ford also benefits you in that we offer a comfortable waiting area if you're coming in for a quick and simple service.


Stay one step ahead of the game by scheduling regular auto service in central ORfor your vehicle.  Make an appointment with us whenever your vehicle needs attention or whenever you've been involved in any kind of collision or accident. We're ready to come to your rescue and get your vehicle back to the best possible shape in no time.