Between two high-performance sports cars from the same brand, experts and enthusiasts agree that the Shelby GT 500 in Madras OR proves to be the better Mustang. The Shelby GT350 remains to be a joy to drive, sure, but the GT500's game-changing features make it a top favorite both on and off the racetrack.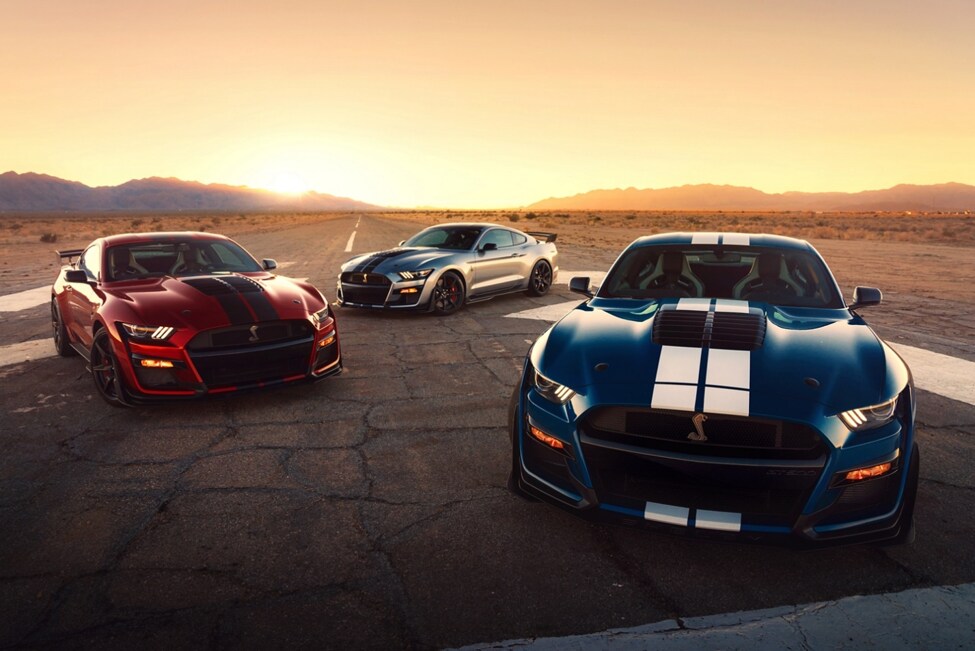 Shelby GT350 outmuscled by Shelby GT500 in Madras OR
At a glance, it seems almost impossible to outclass and outgun a Shelby GT350. Nevertheless, the unmistakable better drive of Shelby GT500 in Madras OR is hard to ignore. Under the hood, both vehicles are equipped with a 5.2L V8 engine. However, the difference lies with their respective crankshaft designs.
The GT350 employs a flat-plane design that significantly reduces the backpressure in the engine but produces vibrations that make the drive slightly uncomfortable. On the other hand, the GT500 utilizes the more conventional cross-plane design, which gives a more improved torque and ultimately translates into a smoother drive.   
In addition, the Shelby GT500 boasts an exceptional 760-horsepower performance over the mere 526-horsepower of the GT350. The difference can be seen (and felt) on the road as the Shelby GT500 outstrips its sibling by a full second - going zero to sixty in just 11 seconds.  
Impending domination: What to expect from 2020 Shelby GT 500
There's no doubt in anyone's mind that the 2020 Shelby GT500 in Madras OR is bound for greatness upon its release. After all, it's poised to be the fastest Mustang in history. The 2020 Shelby GT500 will have a 7-speed dual clutch transmission, which is set to provide near-automatic shifts with no noticeable loss in power.
Inside, the GT500 features a leather-trimmed suede sports seats with a 6-way power driver's seat armed with power lumbar control. It is also equipped with the latest technologies as the standard package offers a 12-inch LCD Digital Instrument Cluster with MyColor, a 9-speaker sound system with amplifier, Autolights with wiper activation, TrackApps, and a FordPass Connect among others.
Other features include a 3.73 Torsen limited-slip rear axle gearing, a differential cooler, and red-painted Brembo brake calipers to seal the deal.  Essentially, any driver would be proud to own this track race-ready Mustang.
Aside from its inspiring power and handling, the 2020 Shelby GT500 will offer five selectable drive modes: Normal, Sport, Snow/Wet, Track, and Drag Strip. If you are insatiable, you can try to add the optional Handling package for better aerodynamics. Or, you can try to get the Carbon Fiber Track package, which will give you upgraded tires with adjustable struts, 20-inch carbon fiber wheels and interior trim, and Recaro front seats. This package will also remove the rear seats for a lighter car.   
However, if speed is not your poison, you can opt for the Technology package which will give you an updated navigation system with blind-spot monitoring, driver's seat memory settings, and an awesome Bang & Olufsen sound system.
Can't hardly wait for the official release of the 2020 Shelby GT500?
Get ahead of the pack. Contact your favorite Ford Mustang dealership and pre-order a GT500 Customer to your specifications today.