Convenience may be an old concept, but it can be said that the automotive industry has completely reinvented the meaning of the word. Creating safe and reliable cars that get you from point A to point B is just not enough anymore. What if you're in the middle of doing some shopping at the mall and suddenly became unsure whether you've locked the door to your brand-new Ford Escape? It's a hassle to hurry back to the parking lot to check.
Minimizing this kind of hassle is what Ford convenience is all about. Every auto manufacturer talks about this. Ford, however, talks the talk and walks the walk, and that is what sparked the creation of FordPass.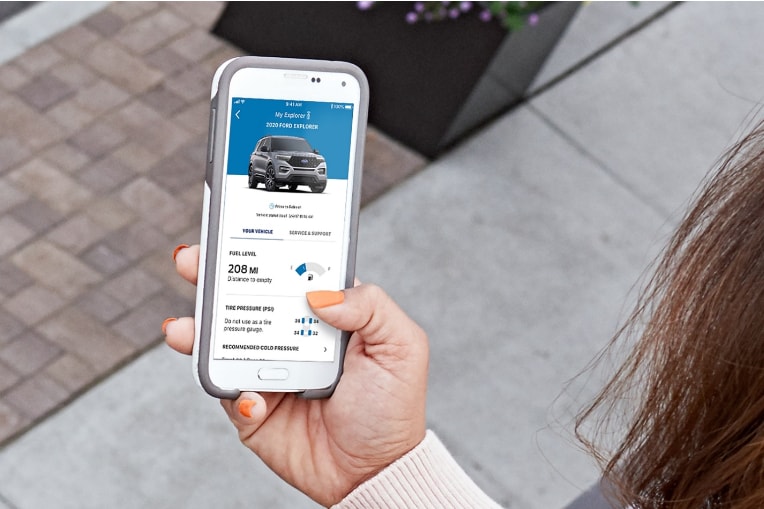 What is FordPass?
FordPass is an app created by Ford to make your vehicle ownership experience more convenient. Ford owners can sync their new Ford vehicle with the app and reap benefits in return. FordPass lets you enjoy three main features, including vehicle sync, roadside assistance, and rewards.
Vehicle Sync
Upon syncing, you can monitor and control your vehicle remotely via the FordPass app. The app allows drivers to start and stop the engine, lock and unlock the vehicle from virtually any location, schedule a start, and even check the fuel and fluid levels. Did you forget where you parked your vehicle? FordPass can help with this, too! These are all very useful features that no doubt will benefit you all year long.
Roadside Assistance
Through the FordGuide feature, drivers can talk to Ford's team of experts about various aspects of the Ford vehicle, including roadside assistance, towing, and emergency fueling. This is the ultimate onboard management feature, as it allows the driver to connect with real people to solve real-life problems.
Rewards
Users can easily earn and redeem FordPass Rewards Points to get service discounts and various special offers. In the past, points were redeemable at places like McDonalds and 7-11, however, Ford is constantly expanding their partner reach. FordPass Rewards points can also be redeemed for complimentary maintenance at Ford dealerships.
Setting Up Your FordPass Account
Before using any of these amazing FordPass features, make sure your vehicle is equipped with SYNC Connect. After confirming, you can start by downloading the FordPass app from the App Store or Google Play Store. Create an account and a powerful password or use your current Ford Owner account if you already have one. Add your SYNC Connect-equipped vehicle to the FordPass app by entering the VIN (Vehicle Identification Number) to the My Vehicles tab and selecting "Activate." Next, simply start your vehicle and allow it to connect with the app via the SYNC 3 touchscreen. That's it, you're done! If you need help figuring out
how to use FordPass
near Bend OR, just stop by and we'll walk you through it. 
FordPass and the Future
When Ford created FordPass, the auto maker was looking to improve the vehicle ownership experience across the board. Did you know you don't actually need to own a Ford to use FordPass? That's right, Ford allows accessibility to this app and its benefits to everyone with a smartphone.
To learn more about how to use FordPass near Bend OR stop by TS&S Ford. We will walk you through the setup process and teach you all the ins and outs of the app. Visit our Ford dealership near Bend OR for more information on how FordPass can be beneficial to you.