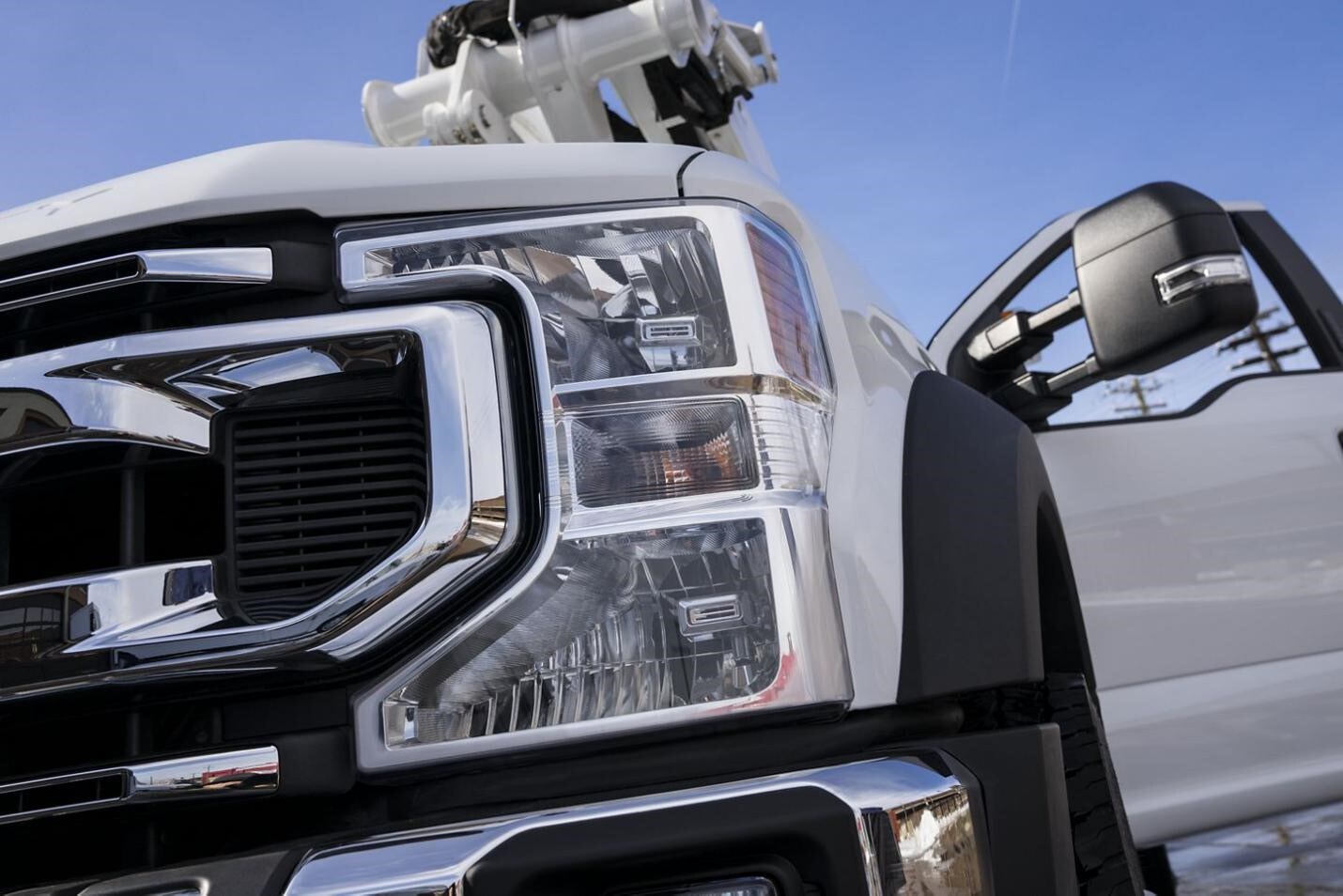 If you liked the Ford Super Duty before, you will love the
2020 Ford Super Duty near Redmond OR
. This upgraded truck offers a new grille, headlights, sophisticated colors, improved interior, and new trim inserts. This model also features a new powertrain option and an all-new driver-assist technology.  Ford continues to surprise us with each new year model.  
Ford is well known for its ability to transform their current truck design beyond buyers expectations. Ford believes leaders never quit, they continuously search for alternative methods to meet consumer needs and improve their design. 
It is no surprise that the 2020 Ford Super Duty near Redmond OR comes with the most advanced and   modernized upgrades. It also offers a more powerful engine with a more efficient transmission. 
One option the 2020 Ford Super Duty offers is its 7.3L V8 gas engine. It also provides a more powerful and rotating force than the original 6.2L gas V8. The new model is specially designed to provide the perfect amount of power, and torque needed for your commercial needs. Fortunately, Ford is generous enough to offer the 73L variant in all trim levels, including the F-250. 
The new model also comes with a 10-speed transmission for added performance. This transmission is also known to minimize emissions and lessen the likelihood of wear and tear. In addition, it is known to improve power take-off applications because it has the ability to produce more force. 
The 2020 Ford Super Duty near Redmond OR is also available with 6.7 Power Stroke Turbo Diesel which is a feature that has proven to be durable and reliable for almost ten years. Its performance is proven dependable under demanding conditions making it popular among car enthusiasts. It currently has an estimated quantity of 1.4 million Power Stroke Diesel vehicles on the road. 
The Super Duty offers Blind Spot Information System (BLIS) technology, Cross-Traffic Alert. BLIS signals you through the outside mirror when it detects a vehicle in your blind spot. Meanwhile, the Cross-Traffic Alert can detect a vehicle that is crossing from behind whenever you are backing out of a driveway or a parking space. The truck also offers optional cameras that enhance visibility for those on-site tasks. This technology comes with two pairs of high definition cameras that provide the drive with a seamless 360-degree view.
With all the enhanced features available in the 2020 Ford Super Duty near Redmond OR, there is no doubt that it will be one of the highly desirable models release by Ford in 2020. Contact TS&S Ford, for more information and to schedule a visit to test drive the Ford F-150.