While the 2020 Ford Explorer near Prineville OR may not look much different from the vehicle it's replacing, digging deeper will reveal it is a huge leap for the popular crossover from Ford. From the new and powerful engines rear-wheel-drive platform to the spacious new cabin and generous standard safety features, the 2020 Ford Explorer is almost a completely different vehicle. It has promised to come out as being one of the most highly competitive SUVs in its segment.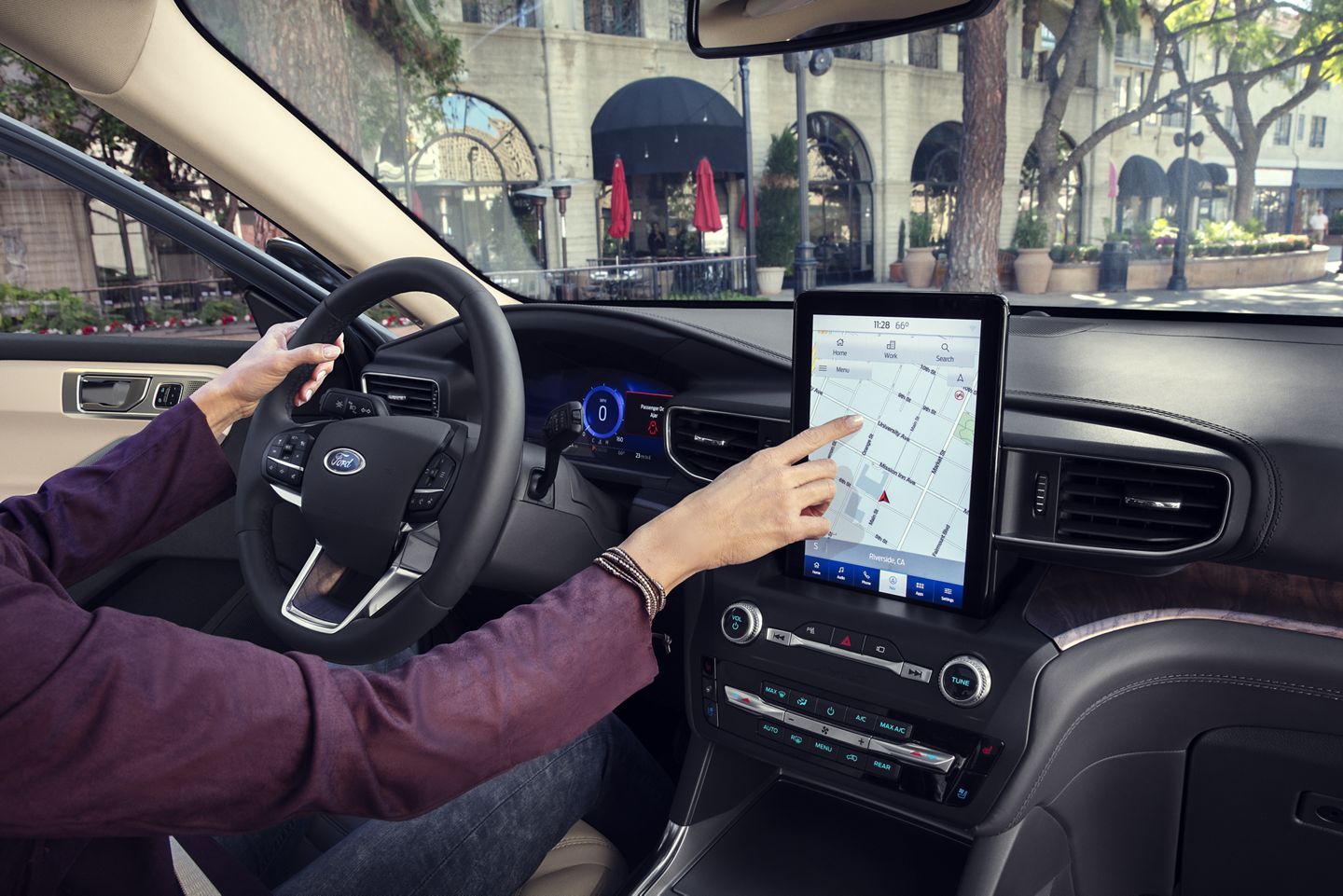 What's New in 2020?
The 2020 Ford Explorer near Prineville OR has been completely redesigned for this model year. While it's still a three-row crossover, the vehicle also shares a rear-wheel-drive platform with the Ford Mustang (instead of the front-drive platform seen in the Ford Taurus). It's also much bigger and offers a number of powerful and distinctive engines.
Size of the New Explorer
The 2020 Ford Explorer near Prineville OR is larger than its predecessor, as well as most of its competitors. At a total of 198.8 inches long, there is only one larger option in the entire class. More importantly is the wheelbase, which is 119.1 inches, providing better handling and more interior space.
On the interior, the Explorer has more space and legroom for the second and third rows. The headroom for the third row is tied with what's available in competing models. There is plenty enough room for full-sized adults to fit comfortably in the second and third row of seats.
There's also plenty of space for everyone's luggage. This is especially true for the space behind the third row of seats. In fact, there are 21 cubic feet of space. For even more cargo space, easily fold down the second and third rows.
Interior and Technology
With a more technology-focused and modern cabin than ever before, the 2020 Ford Explorer is much more appealing inside than in years past. This is made obvious in the upper trim levels, as a 10.1-inch vertical touchscreen is featured. It seems almost to sprout out of the vehicle when activated.
Performance and Fuel Economy
The standard engine offered in the 2020 Explorer is the 2.3-liter, four-cylinder that provides 300 horsepower, along with 310 pound-feet of torque. That's more than what's offered by many competitors' engines. Rear-wheel drive is a standard option with this engine, but all-wheel drive is an option. Just like any other Explorer, it comes with a 10-speed automatic transmission.
The Hybrid offers a 3.3-liter and V6 electric motor with a lithium-ion battery pack. This version can tow up to 5,300 pounds, which is just 300 less than the non-hybrid.
Ready to Buy?
When you're ready to see the new Ford Explorer in person visit our Ford dealer near Prineville OR. We will help you feel confident in your decision by ensuring any questions you have about the new 2020 Ford Explorer are answered. Our goal is to help every customer find the right vehicle for their needs and budget, so come and see us today to experience this vehicle first-hand by taking a test drive.